Personal Development - Same Same But Different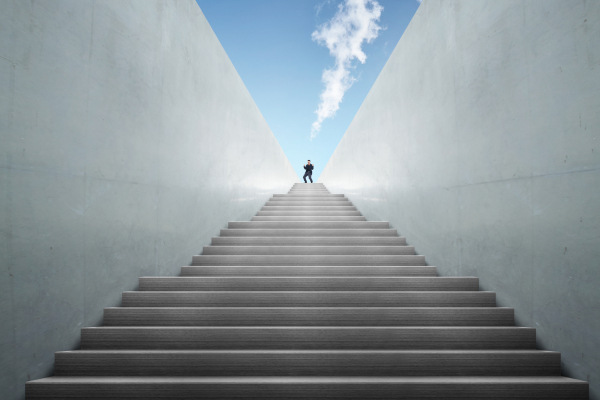 Does anyone else find the process of personal development to be ever-changing yet always the same? There are patterns and aha moments that are both unique and similar in the approaches we all find as we move along in life for the purpose of "bettering" ourselves so we can show up in service to the world around us. Or maybe the why starts more as a way to lessen some of the pain we've accumulated along the way. It seems the people who are drawn to this sort of work, have deep wounds and huge hearts filled with compassion. I find there is also a common thread of a desire to be in service and to make the world a better place. This is true even if they don't think they want to help anyone but themselves. Eventually, it seems we make our way to some similar patterns, and contributing to the world is often, if not always, one of them.
When I ask seekers, "What is your biggest obstacle?", I often hear, "I am my biggest obstacle." and then they describe different ways they self-sabotage and feel stuck about changing that. Sometimes they are looking at the surface level, and sometimes they go really deep into the layers within that will lead to major shifts and healing more quickly than the surface layers will. That being said, all the layers are important in the healing process. Some people prefer to dive right in and go to the biggest pain point they can find, and others prefer to gently walk themselves inward. There is no right or wrong. As long as movement is happening and choices are being made with mindfulness and intention, a shift will happen.
Looking outside ourselves is a great form of distraction and avoidance to really dig beyond the surface-level layers. Sometimes we look outside ourselves to heal the world, sometimes it's to change others, sometimes it's to help the underdog. There are many reasons to look outside rather than within. If we don't start looking at ourselves and how we see ourselves and the outside world, we are missing a big piece of the puzzle of patterns that keep us stuck in our current rut. Truth is, looking at and taking accountability for, our own stuff is harder than looking to see how everyone else might be mucking it up. Looking at our wounded inner child or our shadow self can be terrifying. Who wants to look at all that pain again? It is possible we never have on a conscious level. The thought of it can stop us in our tracks.
Fear likes to keep us stuck. If we made only one choice each day that challenged us, how would that change our self-confidence? Would it lead to self-trust? What if a daily goal was to be better tomorrow than we are today? What if that requires finding the child within and healing them?
No matter how long you've been on this path of self-discovery, self-healing, and personal development, there's always another layer to look at, to heal. Another layer of fear, trying to hide the wounded inner child. That piece of us who didn't get what was needed as we were growing up. That part that didn't feel loved, or safe, or that didn't have stability, or freedom to express who they really are. It seems that whatever caused the pain creates an inner child begging to be seen. That's not to say that we have to remember all the details. It can be helpful to know how we felt and what we needed in that moment or those moments but I've had profound energetic and healing releases with modalities like Thai massage and Reiki...and I never did figure out exactly what I released.
The layers of how wounds show up are many and it's often hard to connect the dots. We have a tendency to stuff our wounds or to live in victimhood. Neither of those creates a loving environment to offer a safe space to heal. Our tendencies, how we show up in our relationships, our careers, our spirituality, and in daily life, these tendencies are created by our experiences. How we see them, or not, affects how we show up at any given moment.
I've been working with my inner child a lot lately and I find the process of it all fascinating, painful, and beautiful all at the same time. If you want to make changes in your life to create a better life tomorrow than you have today, reach out. I'm happy to be a catalyst in your choice to heal yourself. You deserve it!
Much love,
Michelle